Malaysia's national oil company Petronas has carried out a test on its offshore facilities of a canine robot that is designed to work in potentially explosive environments.
The four-legged dog-like robot from Swiss technology player ANYbotics — called an ANYmal — is designed to perform autonomous inspections in locations including oil and gas platforms.
ENERGY EXPLORED: SUBSCRIBE TO ACCELERATE
Gain valuable insight into the global oil and gas industry's energy transition from ACCELERATE, the free weekly newsletter from Upstream and Recharge. Sign up here today.
Petronas and ANYbotics recently conducted a successful multi-week installation with the version ANYmal C on the operator's Dulang B platform offshore Malaysia.
Intended to enter commercial use in 2022, the companies have jointly developed the Ex-certified version of ANYmal, meaning it is certified to work in potentially explosive environments.
After successful onshore functionality testing, Petronas' robotics team performed a multi-week deployment on the Dulang B platform.
The complex operation of oil and gas facilities requires continuous monitoring and frequent inspections to enable high availability and safety.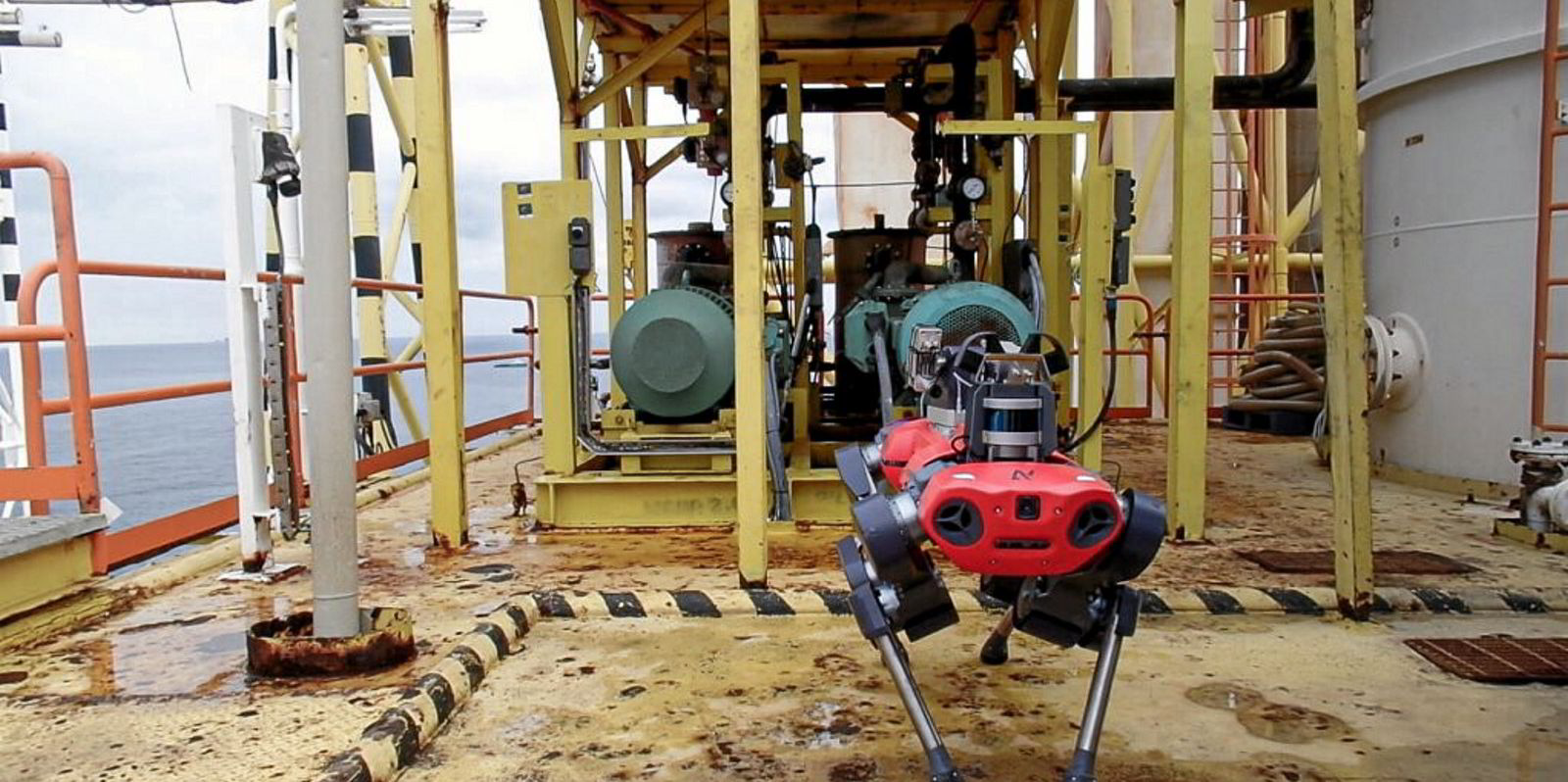 "Our motivation is to deploy robotic solutions to reduce HSE risks and operating expenditure by minimising offshore workforce deployment and logistics," said Fauzy Omar Basheer Othman, head of Petronas' facilities of future division.
"The offshore tests validated ANYmal's performance under adverse conditions including slippery terrain, strong winds, and operations in day and night," added Iskandar A Mahmood, manager for robotics at Petronas.
"Offshore platforms have large open spaces towards the ocean that are challenging for autonomous navigation. However, the LIDAR [light detection and ranging]-based localisation of ANYmal has proven robust even in these cases and we were able to successfully test all functionalities, including autonomous charging on a docking station."
Although the Ex-certified robot is co-developed with Petronas, ANYbotics will offer it to the global market and the latter has started onboarding early customers.