Australian independent Santos has isolated workers at its Moomba facility in South Australia after they showed symptoms consistent with the Covid-19 coronavirus.
A Santos spokesperson confirmed to Upstream on Tuesday that three people had been isolated after presenting with symptoms of cold or flu, which are also consistent with symptoms associated with the deadly coronavirus.
"For abundance of caution they are in precautionary isolation at the Moomba camp," the spokesperson said.
"The three cases are under the management of the Santos medical team."
The spokesperson also noted that the workers had not been overseas, nor were they previously considered to have been at high risk for the coronavirus.
It comes as Santos has also updated its response plan to Covid-19, with the company working with health authorities to prevent the spread of the virus, while it has introduced heightened personal hygiene awareness and practices at all of its locations.
The Santos spokesperson said the company had also established a "Pandemic Taskforce", which includes independent experts, that will meet daily to develop and implement additional measures as the pandemic progresses, as well as business continuity and contingency measures.
"We are focused on the safety and wellbeing of our people and their families, and safety and production-critical activities that ensure the security of energy supplies to our customers in Australia and Asia," the spokesperson told Upstream.
"From today, Santos is implementing a compulsory Covid-19 Self-Assessment Declaration to be completed by all personnel (employees, contractors and visitors) accessing a Santos site. We will continue to update our employees, contractors, visitors and communities."
The company has also banned international business travel and restricted domestic business travel to "business-critical activities only".
The Covid-19 scare at Moomba comes after Inpex isolated workers last week at its onshore Ichthys liquefied natural gas facilities last week, with tests coming back negative for the virus.
US supermajor Chevron has also placed workers in isolation at its Gorgon LNG project after a worker who had recently returned from overseas presented with symptoms consistent with Covid-19
Global accounting giant Ernst & Young has also announced this week that its roughly 6000 Oceania-based staff will work from home as of Wednesday for at least two weeks.
It comes after a worker at the company's Brisbane office tested negative last week for Covid-19.
The more we can do to separate people and stop the disease spreading, the better. The death rate is around 1%. You can do the maths."

Australia's Deputy Chief Medical Officer Paul Kelly
The increased response by companies to Covid-19 comes as the Australian government has also brought in new measures in recent days in response to the pandemic.
Late last week, Prime Minister Scott Morrison revealed the government, from this week, would ban all gatherings of 500 people or more in a bid to slow the spread of the virus.
Over the weekend it also announced that anyone arriving in Australia from overseas would be required to self-isolate for 14 days, regardless of the country they have travelled from.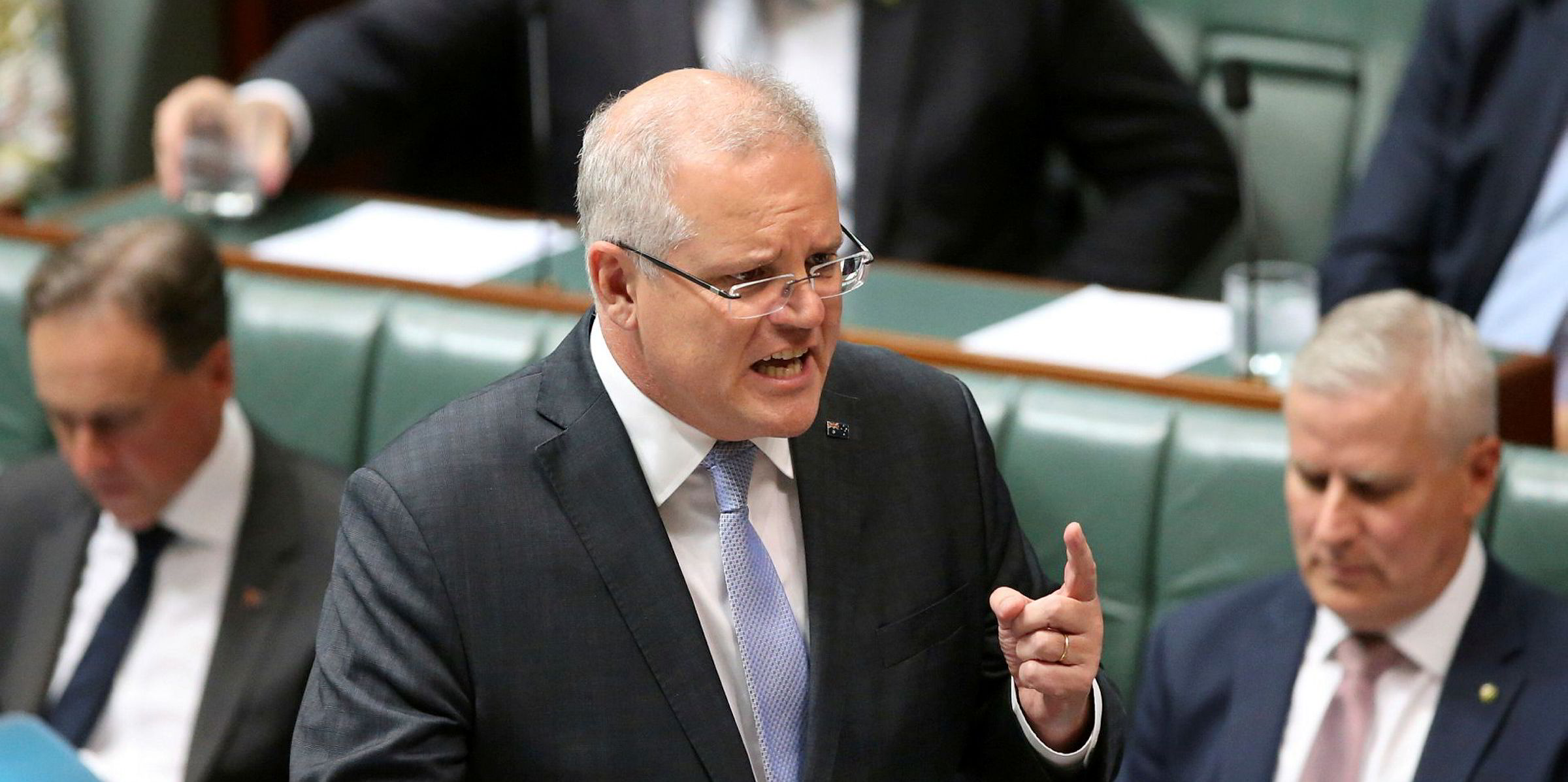 Penalties for not adhering to the self-isolation order vary in each state and territory, with Western Australia having the harshest penalty of a fine of up to A$50,000 (US$30,402) and up to 12 months in jail, while Santos' home base of South Australia can enforce a penalty of up to A$25,000.
Morrison also warned Australians this week that they could expect the pandemic to continue to disrupt their lives for the next six months.
"This will be a difficult six months. It could be longer. It could be sooner than that," he told ABC radio on Monday.
Australia has seen a spike in Covid-19 cases in recent days, with the national total, as of Tuesday afternoon, standing at 375 confirmed cases and five deaths, according to Health Department figures.
It comes as Australia's Deputy Chief Medical Officer Paul Kelly on Tuesday warned that the virus could claim up to 150,000 lives in Australia, with somewhere between 20% and 60% of the population expected to become infected.
Even in the best case scenario of only a 20% infection rate, Kelly warned that would result in about 5 million infections 50,000 potential deaths.
"This is an infectious disease," he said.
"The more we can do to separate people and stop the disease spreading, the better. The death rate is around 1%. You can do the maths."
The Covid-19 pandemic has spread to 162 countries and territories since the outbreak began in China late last year, with more than 182,800 confirmed cases globally, claiming more than 7100 lives.