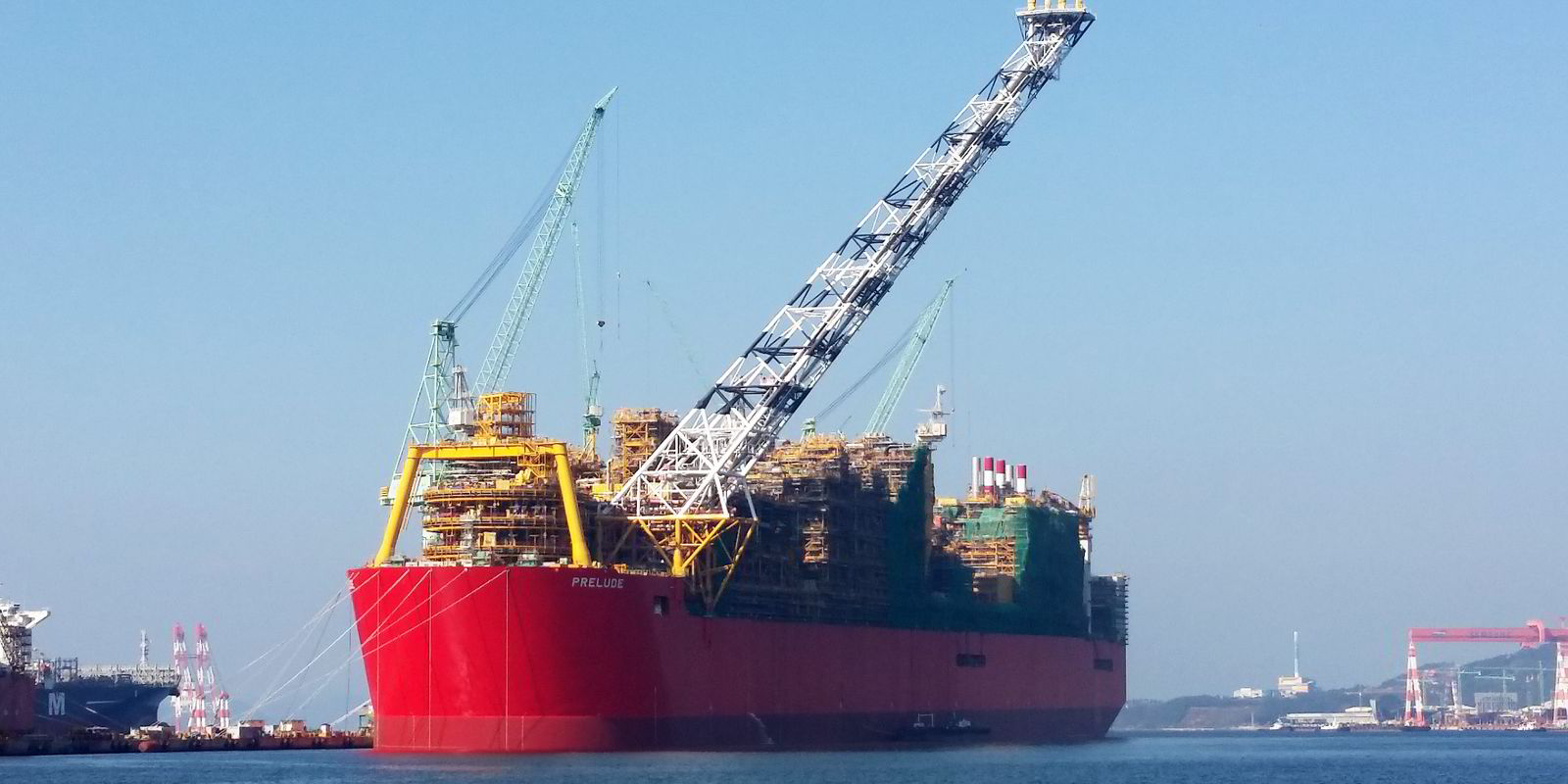 BIG LEAGUE: Shell's Prelude facility is in a class of its own, the first such project to reach sanction, but not the first into production.
Photo: SHELL
FLNG reaches first major mileposts
After many years of tentative build-up, FLNG has just reached its biggest landmark yet. The world's first such vessel has started up off Malaysia. We look at how the sector has been shaping up, not least through the difficult economic weather of recent times.
6 February 2017 7:48 GMT
Updated 

6 February 2017 7:48 GMT