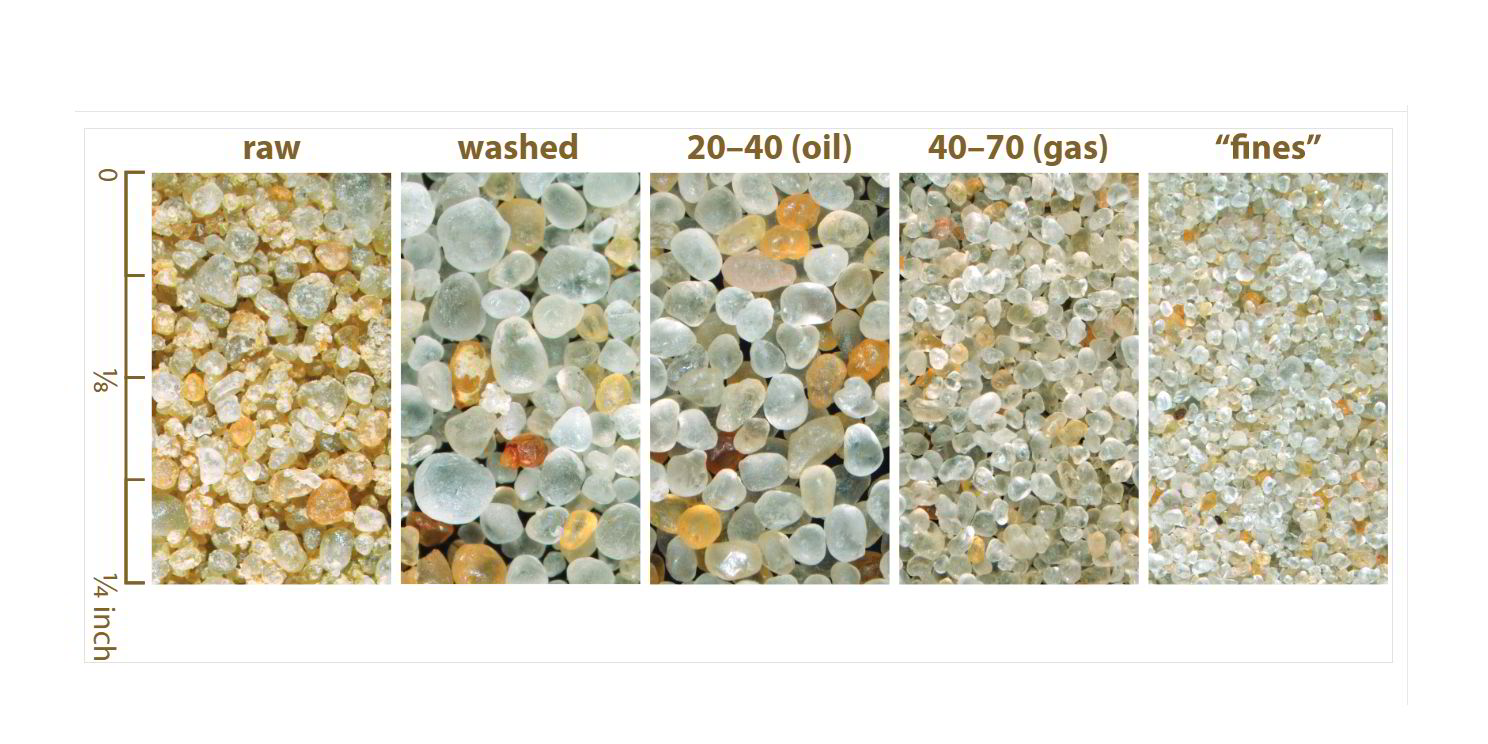 MINE TO MARKET: Raw frac sand as it appears at the quarry, washed to remove clay minerals, and sorted by size for various uses. Sand that is too small for use in hydraulic fracturing may be used for mine reclamation or other purposes.
Photo: Wisconsin Geological & Natural History Survey
Going with the grains
Drilling and completions practices have driven demand for frac sand to new highs and threaten shortages in some prime shale regions. But what qualities make a sand suitable for fracking, and where is the industry looking for solutions to supply chain challenges.
 

9 August 2017 11:41 GMT
Updated 

9 August 2017 11:41 GMT