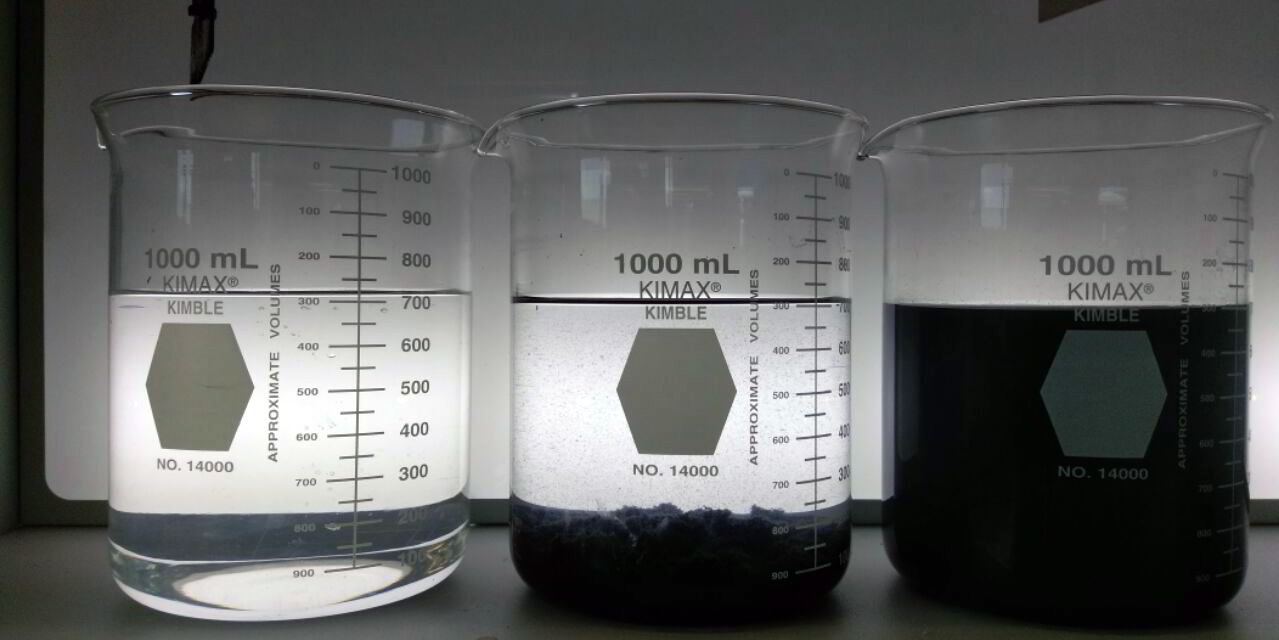 STEP BY STEP: From right to left, samples of water before treatment, after addition of chemicals, and after final treatment.
Photo: Fountain Quail Energy Services
Ideas cascade for water management
Operators have always factored water handling into the cost of drilling and production operations. But the proliferation of hydraulic fracturing in North American shale plays has moved water handling from line item expense to central concern.
 

9 August 2017 9:21 GMT
Updated 

9 August 2017 9:21 GMT
To maximise production from shale formations, operators use millions