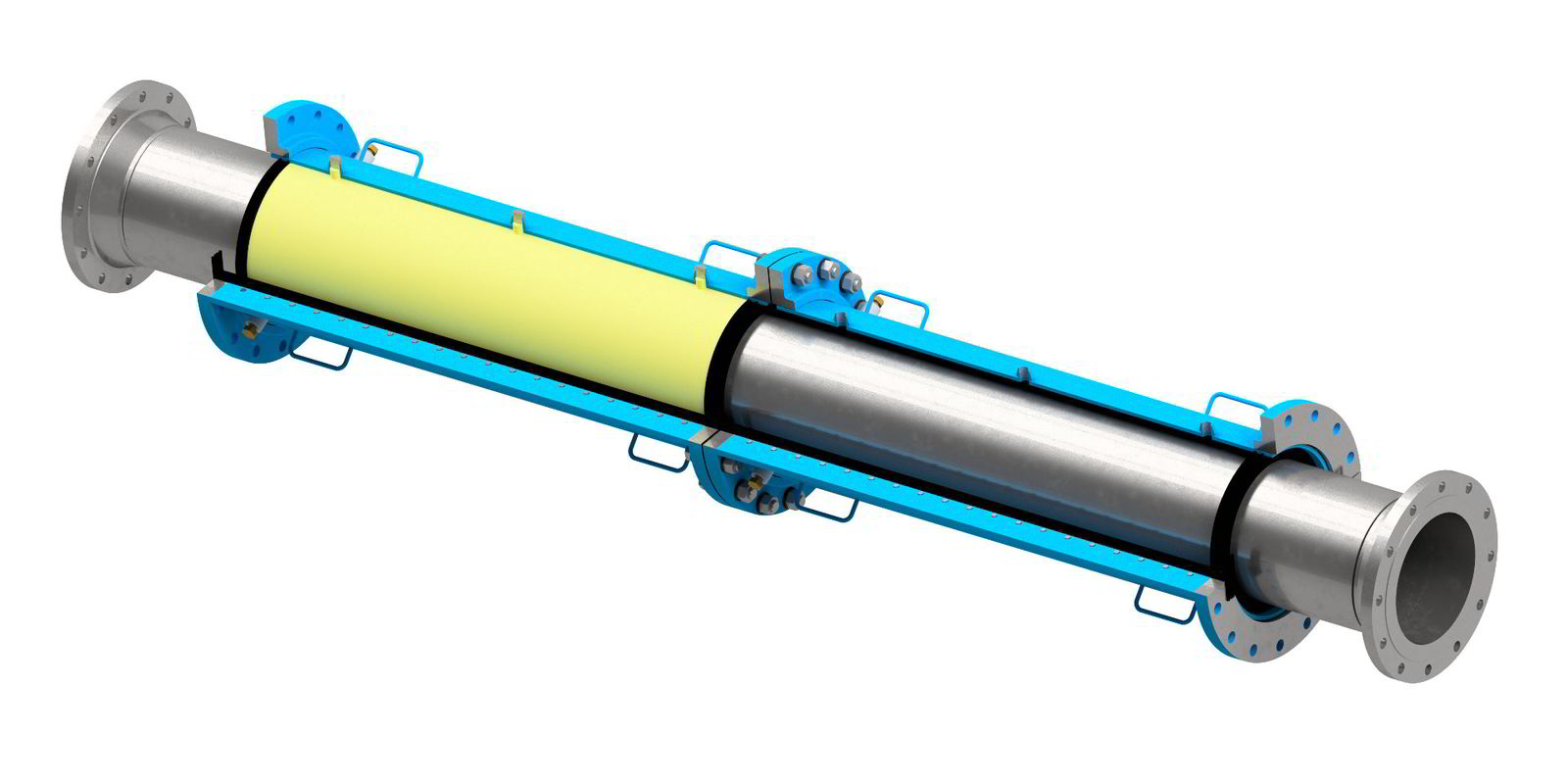 NEW LAYERS: An illustration shows two one-metre pipe repair sections bolted together with cutaways showing pipe prepared for injection (right) and with a layer of injected elastomer (left). Radial seals keep the elastomer in place as it cures.
Photo: TSG Marine
Sandwich solution for damaged pipe
A new composite pipe repair method joins a growing number of asset life extension techniques designed to save cost and cut risk without disrupting operations.
15 September 2017 12:27 GMT
Updated 

15 September 2017 12:27 GMT
Advances in composite materials have enabled numerous applications for oil and gas infrastructure repair and maintenance. Add to the list