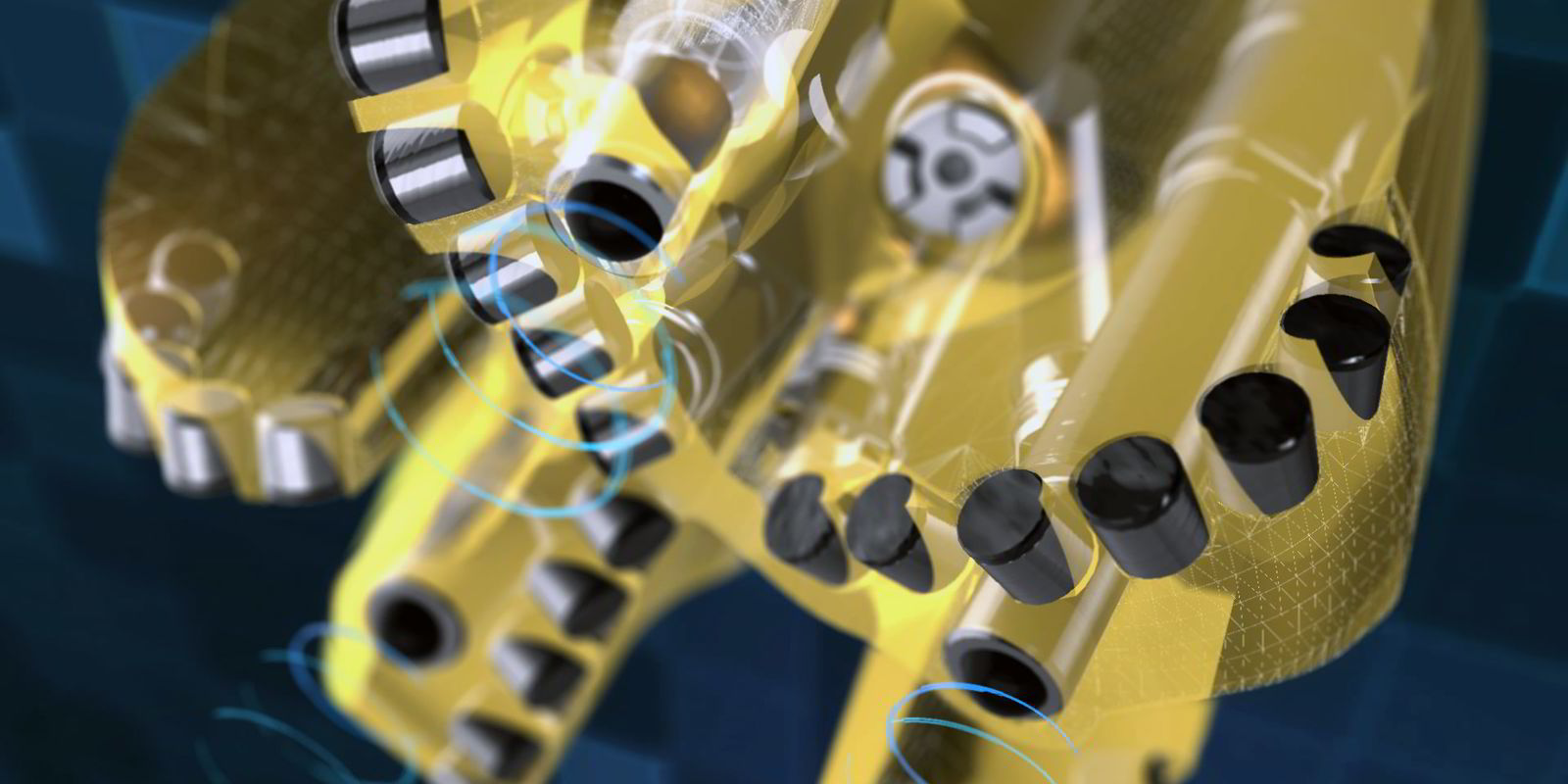 Something to chew on: The teal circles on the PDC bit highlight the area that moves. The ghosted segments indicate the cartridges.
Photo: Baker Hughes
The brains behind the bit
A self-adjusting drillbit began as a clever concept in a company-wide innovation contest. Now its backers say the adaptive "smart" bit could become an industry standard.
 

6 March 2017 13:00 GMT
Updated 

6 March 2017 13:00 GMT
A new adaptive PDC drillbit from Baker Hughes can adjust the depth of cut without intervention from the surface.The